Rear Axle; Housing, Differential and Vent for 2011 Ram Dakota
No.
Part # / Description
/ Price
Price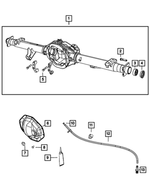 Knurled Stud
Knurled Stud, Mounting
M12x1.50x50.50. Parking Brake Adapter Assembly. Not Included in Adapter Assembly. Type A Flange-Axle Housing to Backing Plate.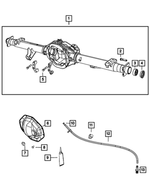 Hex Head Bolt, Mounting
.50-13x2.38. .500-13x2.38. Carrier Bearing Cap Retaining. Carrier Bearing Cap Screws. Carrier Cap Mounting.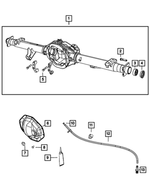 Discontinued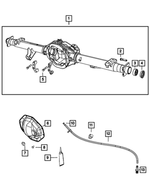 Discontinued
Discontinued
Discontinued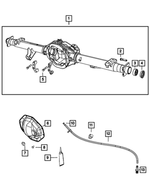 Discontinued